The culinary in the salt pans - Bread
The Piran salt workers, especially those working at the Strunjan and Lucija pans, bought bread in the nearby baker`s shops, while the Sečovlje saltworkers often baked it in common baker`s ovens. In times past, there was one oven at Lera and three at Fontanigge.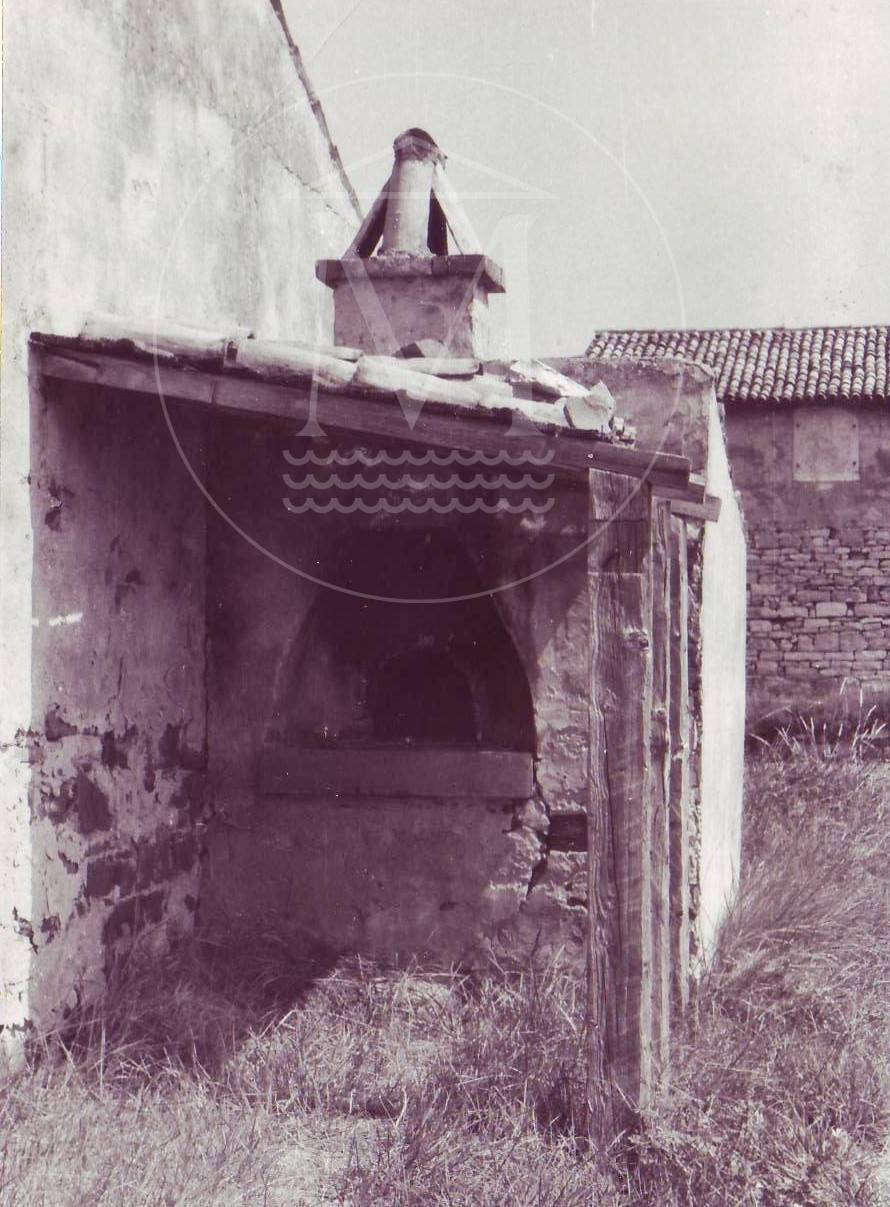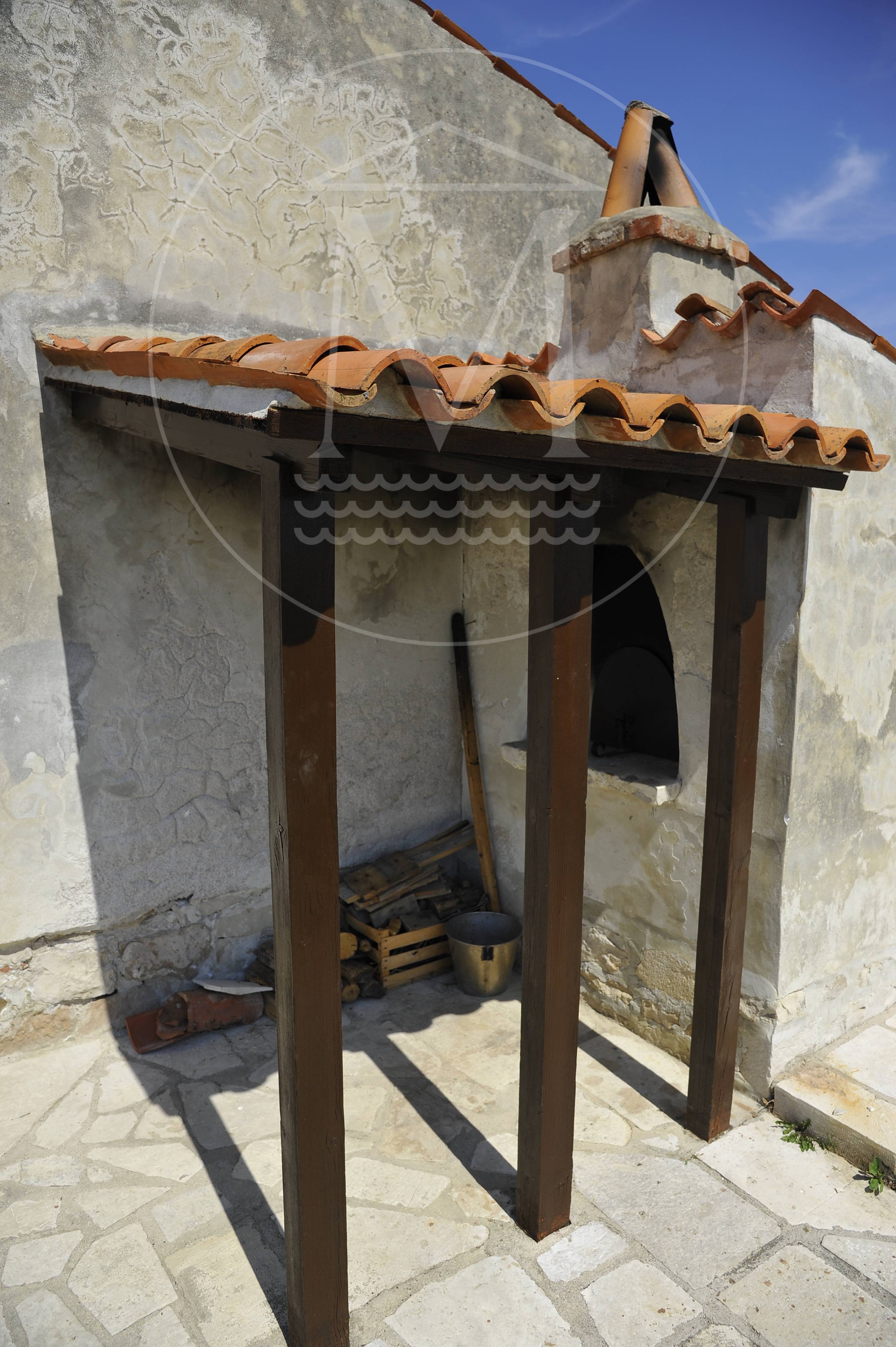 An individual family of saltworkers baked bread once a week and made a stock for a week. As no yeast was available in those times, housewives prepared it at home. They kneaded the bread and put one piece of dough aside. They greased it with oil and placed it on a plate where the dough rested until the next baking. In the evening before baking the bread, this part of dough was crushed in a bowl with water and covered with flour. In the next morning they mixed it with remaining flour and made new bread. They again took one piece of dough and repeated the procedure. The yeast prepared in this way was called "el levado".
Bread was kneaded in wooden containers: in an "albol" (kneading trough) or in a "panarol" - a kind of table with a lid. Dough was left to rise in "concoli", platters with hollows in them.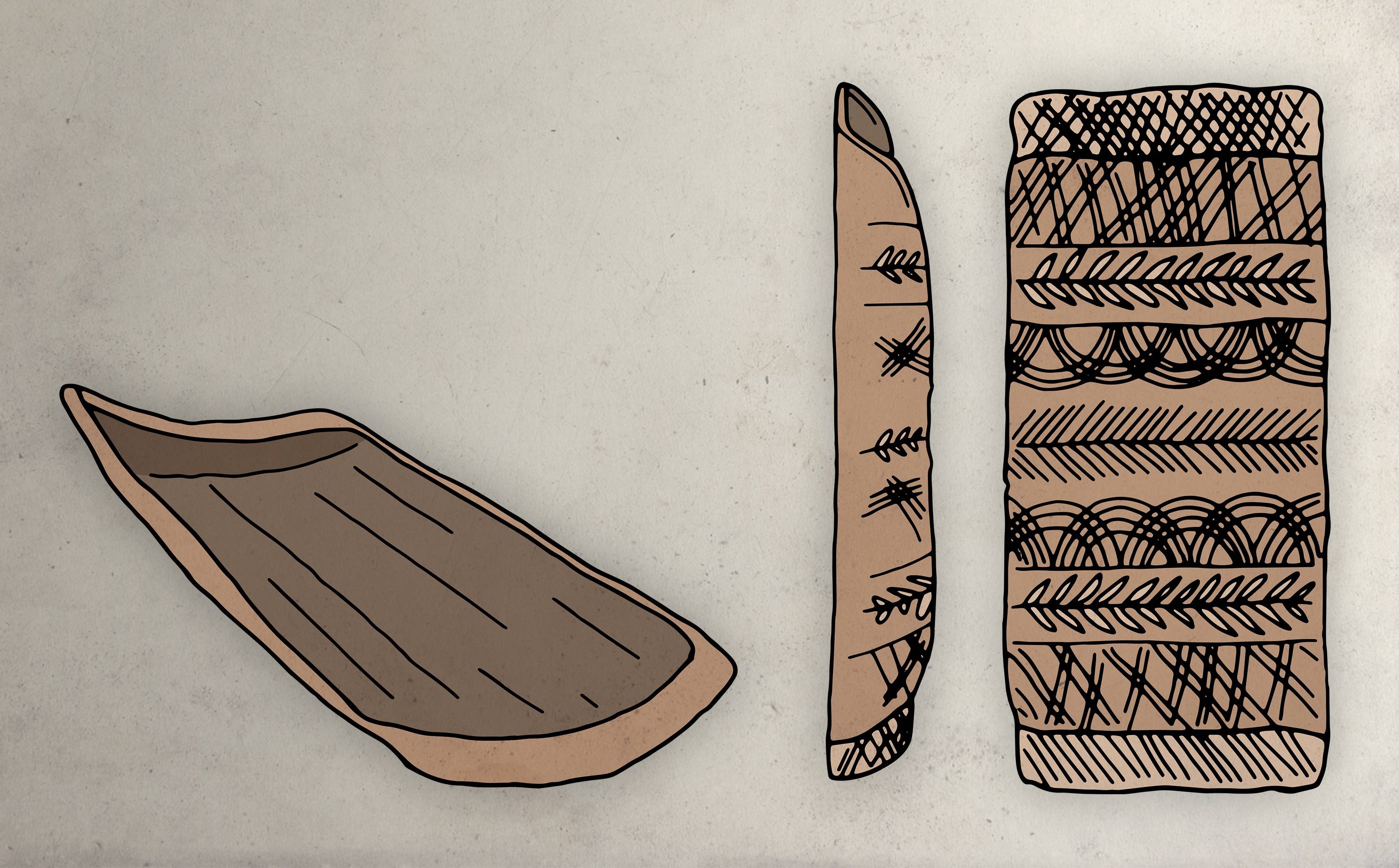 As bread was backed by a number of families in the same oven at the same time, their loaves were marked with their family seals. Best known are round or oval seals, although rectangular and even triangular seals were made as well. Wooden seals were made by saltworkers themselves, while metal seals were made by blacksmiths.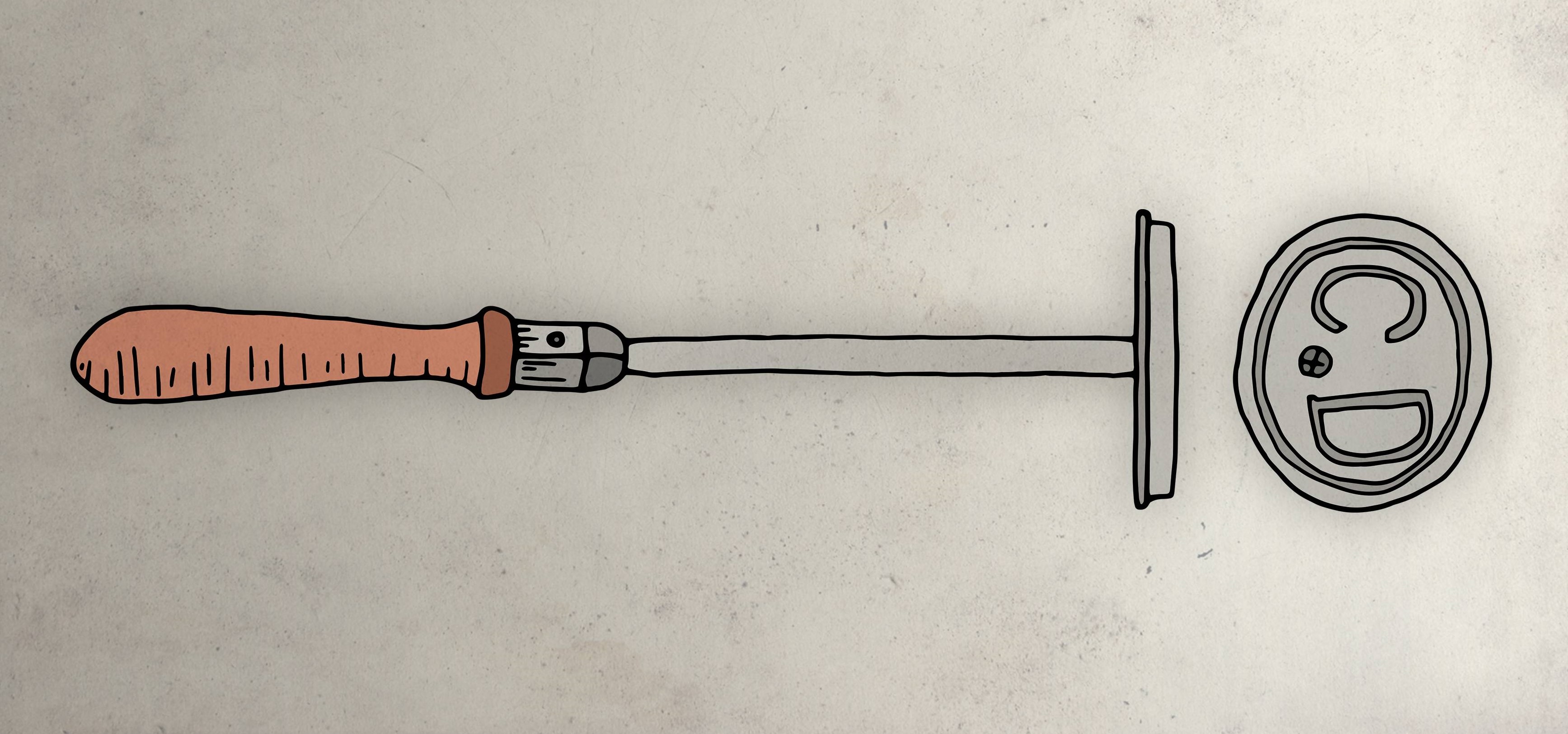 Our collection includes nine seals that belonged to various Piran families, e.g. the Bonifacio, Zamarin, Ruzzier, Bassa and Rigutti families. The oldest seal dates to 1868. On the handle there is an engraved shield with a cross; it represents the Piran coat-of-arms and is at the same time St. George`s attribute. Under the initials OR there are the motifs of a tendril and a cross. It belonged to Odorico Ravalico from the influential Furegoni family of Piran. Saltworkers marked their bread also with some other objects, as not all families had seals.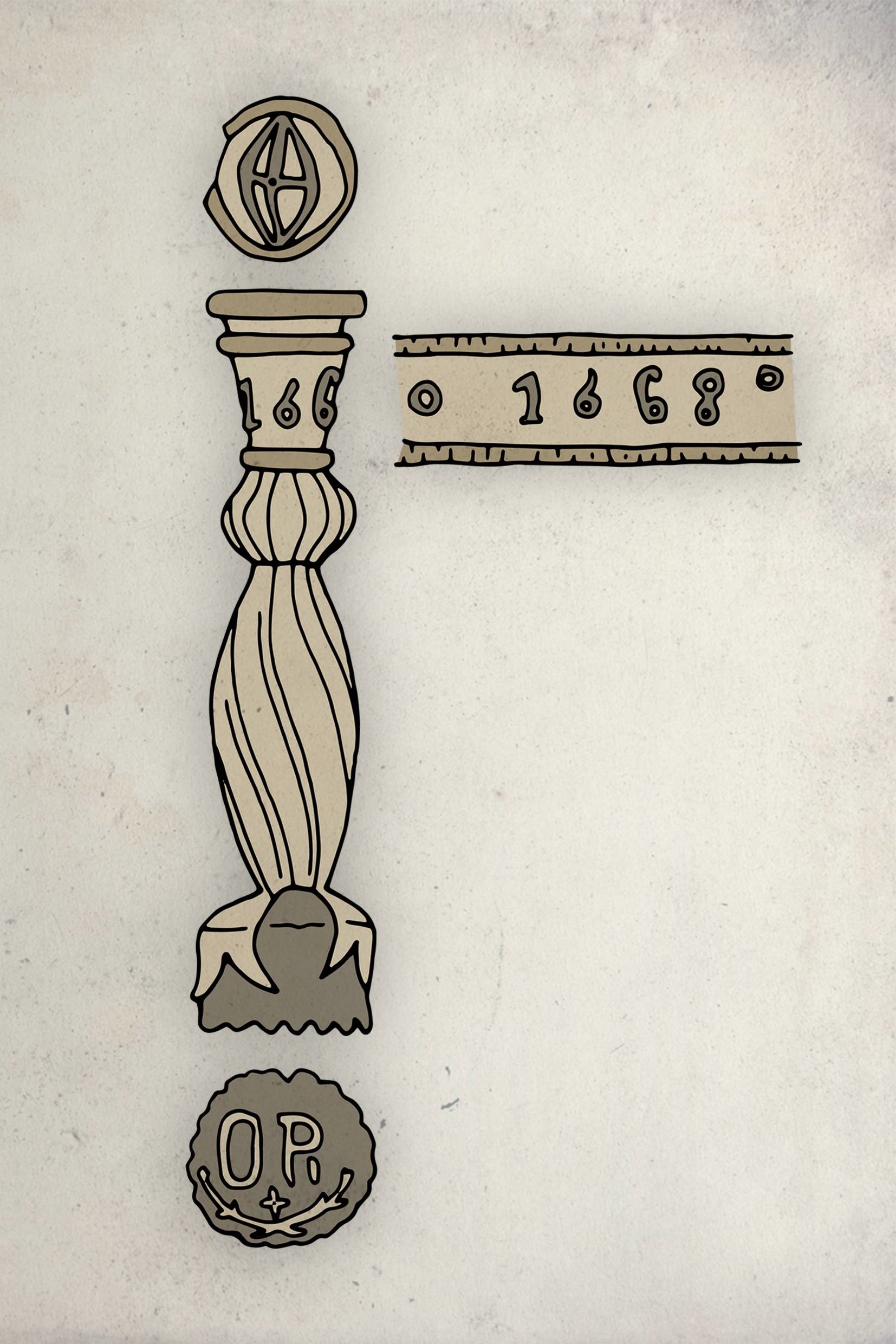 Saltworkers shaped the bread in different ways. Daily they baked the "pan a quattro corneti" (four-pronged bread) or a regular loaf, festive pastry instead included "pinzas", "titizas" – pastry made in the shape of a braid and with an egg in the middle, and "busolaie" – small pastries in the shape of a cake with an opening in the middle.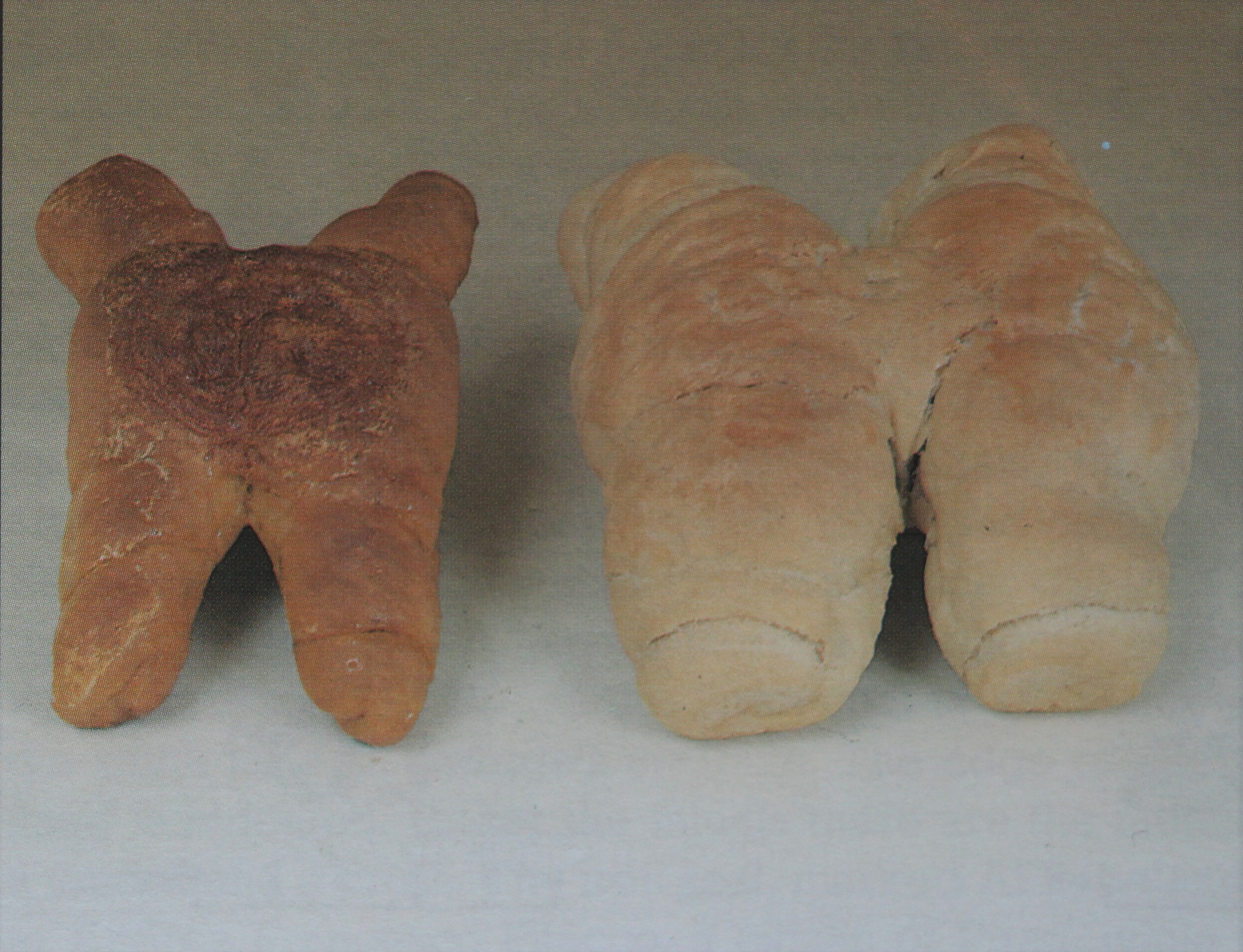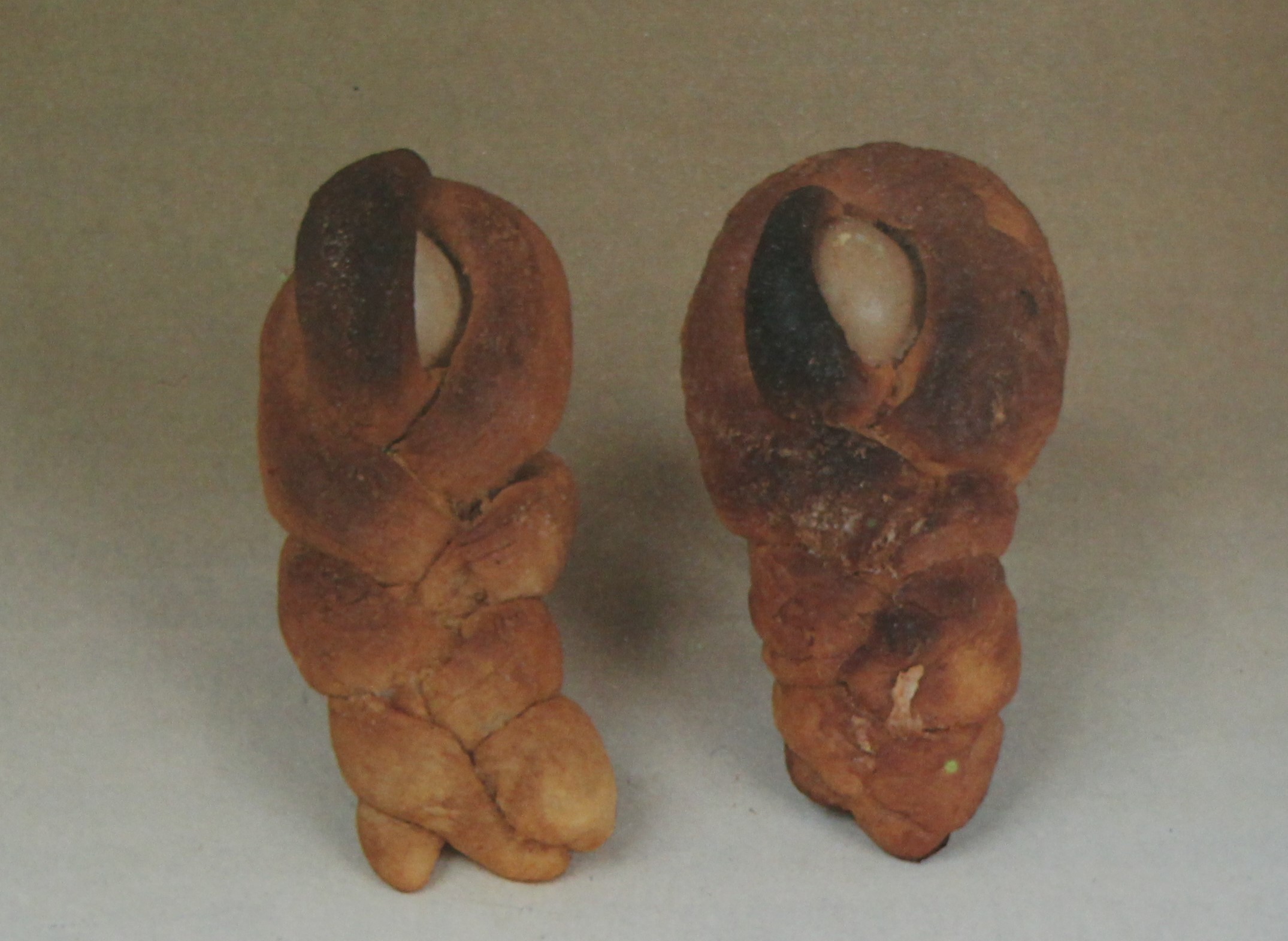 Within the framework of the Culinary in the Saltpans project, Sarah and Adam Vuk Brajko from the "La Bottega dei sapori" restaurant prepared bread with yeast and baked it in a bread oven.
You can have a look at the clip on the link below and make your own homemade bread.
While waiting for the bread to bake, you can colour the drawing with a motif from the saltpans.