AWARDS

The Valvasor Carnation, which is annually awarded by the Slovenian Museum Association on International Museum Day, was in 2022 received by the authors of the inter-museum exhibition project Women's stories, Mythical images and reality through museum items, specifically for the exemplary cooperation of a group of museum workers with experts from other fields and the actualization of the social role of women through time. In the project, the curators of the Maritime Museum Piran also took part: Snježana Karinja, Dr Nadja Terčon, and Veronika Bjelica. The exhibition was designed by Jani Turk.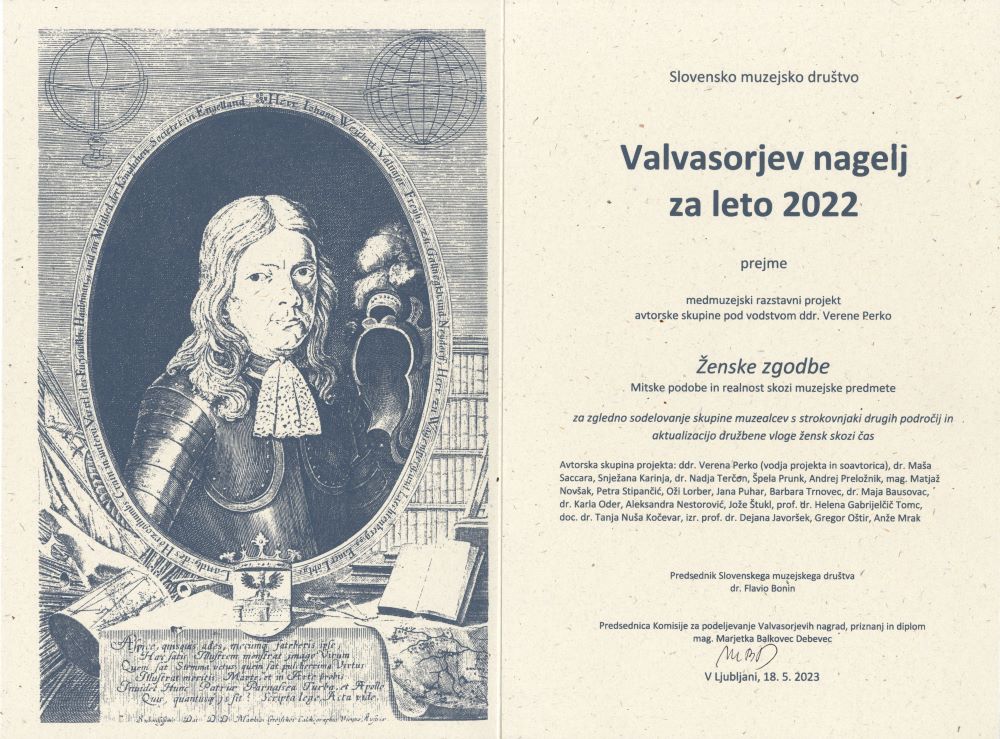 Slovenian Archaeological Association's Award
For the exhibition »With fibula into fibula« to the following participating museums: Regional Museum Koper, Maritime Museum »Sergej Mašera« Piran, Notranjska Museum Postojna, Goriška Museum, Tolmin Museum, Regional Museum Ptuj, Trieste City Museum, and Archaeological Museum of Istria from Pula, Ljubljana, 16 June 2011. The curator of the Maritime Museum Piran Snježana Karinja also took part.
Valvasor's Award
Presented to the employees and non-resident associates of the Maritime Museum »Sergej Mašera« Piran for the implementation of the projects Street Museum Izola and Collection of ship modelling in Izola, Ljubljana, 2005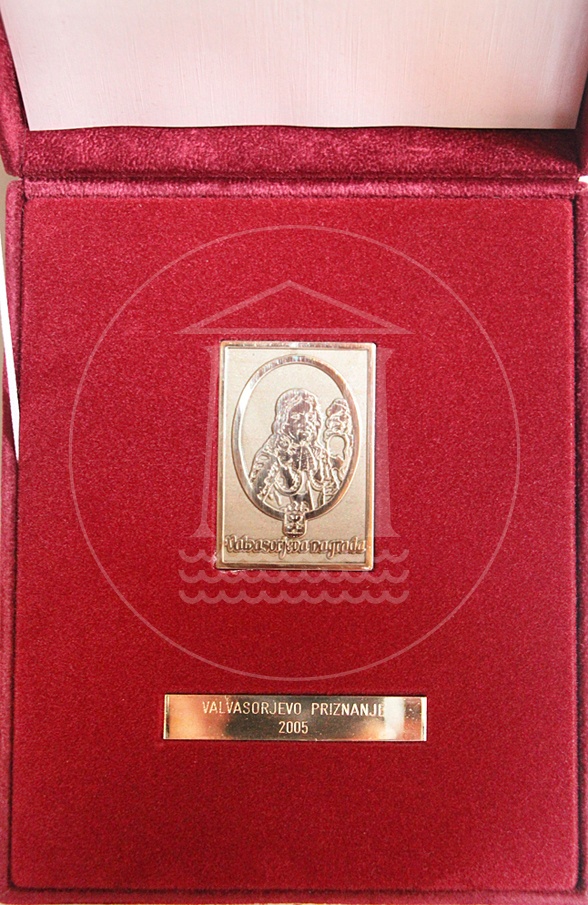 Municipal Award
At the 50th anniversary of the functioning of the Maritime Museum »Sergej Mašera« Piran, Piran, 15 October 2005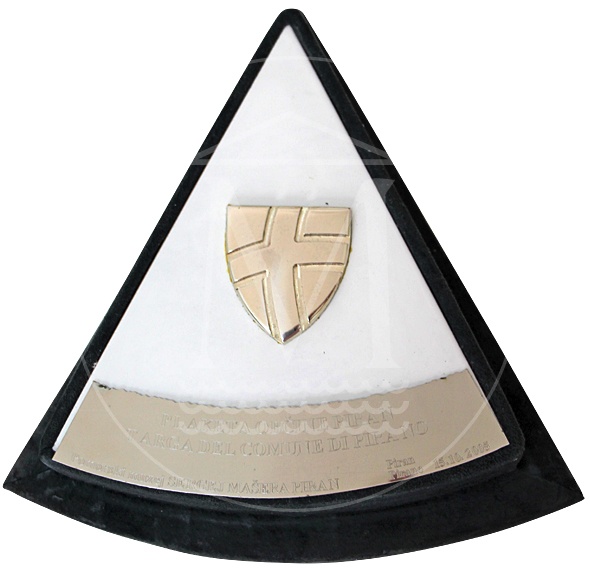 Europa Nostra Award
Presented to the Museum of Salt-making in Sečovlje Salina Nature Park, Munich, 4 June 2004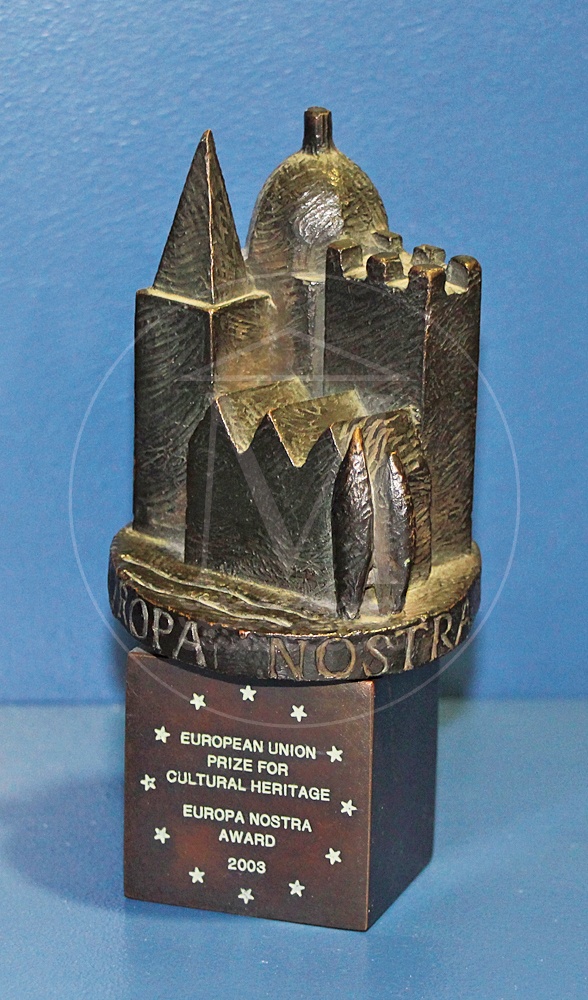 Gold Plaque ZZB NOB Slovenia
For documented presentation of partisan seamen during the national liberation struggle, Ljubljana, 10 September 2002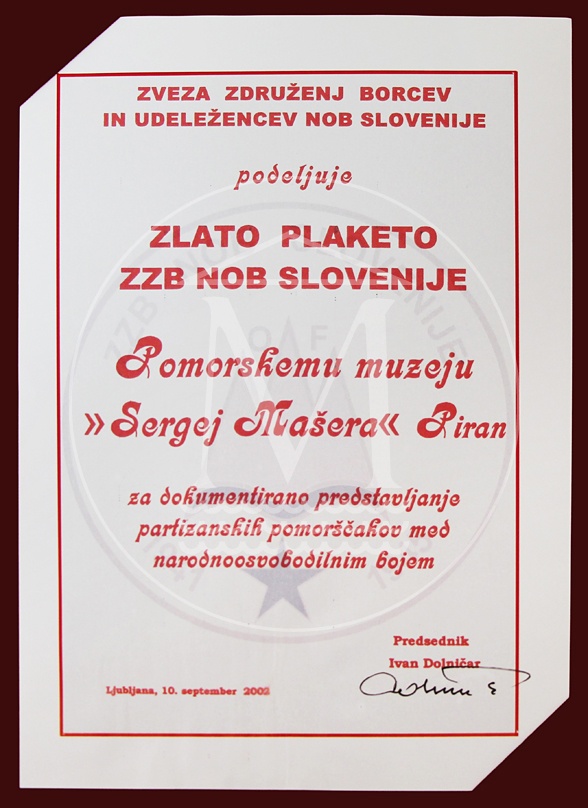 European Museum of the Year Award
Candidacy by the Museum of Salt-making for the title European Museum, Belfast, 14 May 1994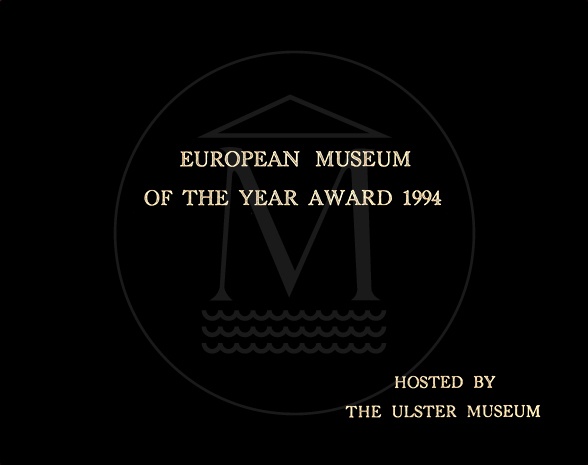 Murko's Award
Presented to Maritime Museum »Sergej Mašera« Piran and its non-resident associates for the exhibition »Sečovlje salt-pans yesterday, today, tomorrow«, Ljubljana, 1989