Maritime Workshop: Neptune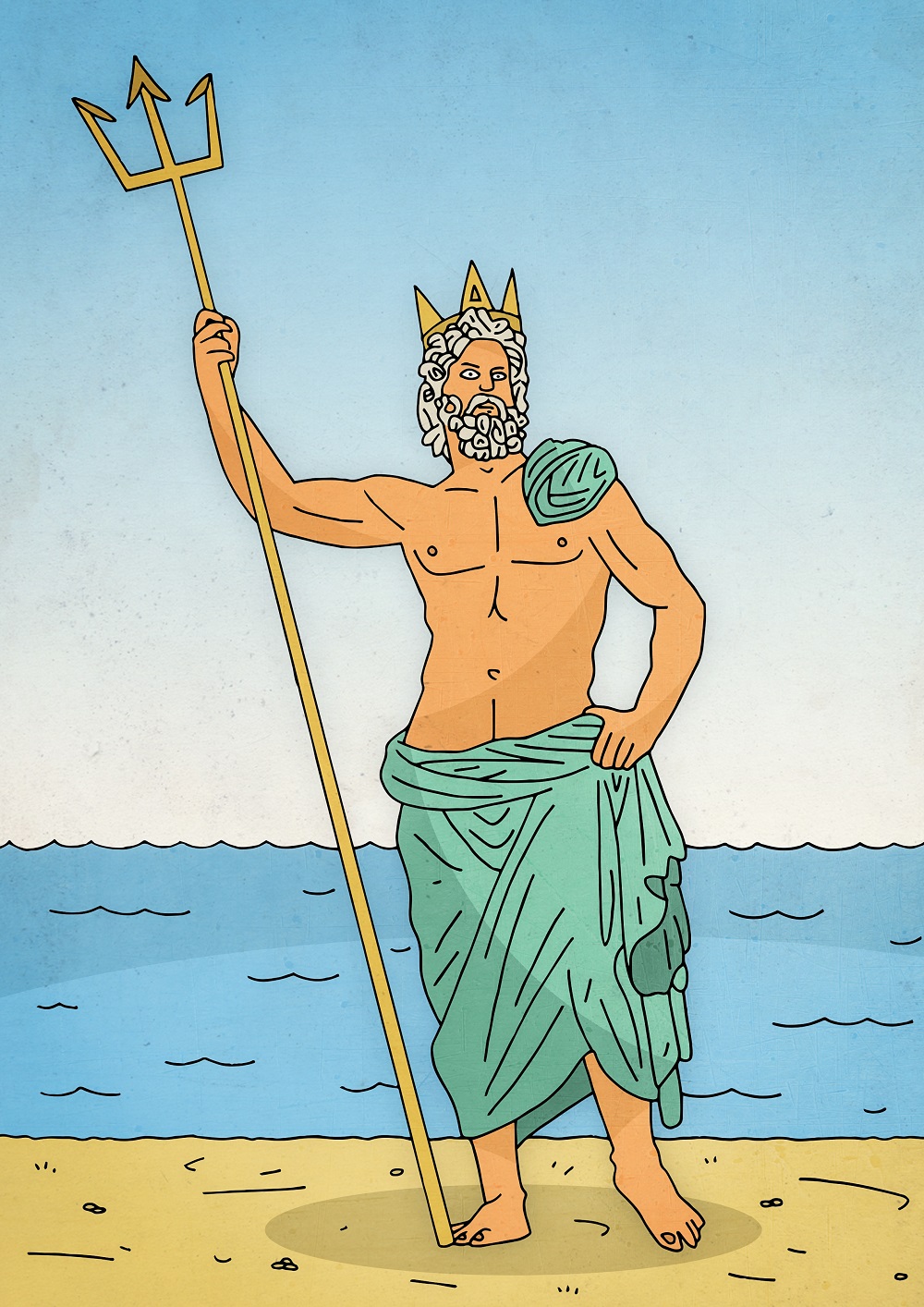 You have certainly heard of the Roman god Neptune. Not everyone, however, probably knows that he was originally the god of fresh waters and drought protector.
In the 5th century BC, when the Romans were increasingly concerned with seafaring, Neptune became the equivalent of the Greek god Poseidon. Neptune thus became the god of the sea as well as protector of sailors and navigation. Apart from being the god of the sea, however, he was also worshipped as the patron saint of horses.
Neptune is usually portrayed with a trident, a weapon frequently used by fishermen and sailors in the Mediterranean. He is often painted seated on shell drawn by horse carriage. In many instances he wears a crown or other headdress.
A painting depicting Neptune is exhibited on the 1st floor of the Maritime Museum as part of the collection of art works on maritime topic. The painting made by unknown artist is dated to the 17th century.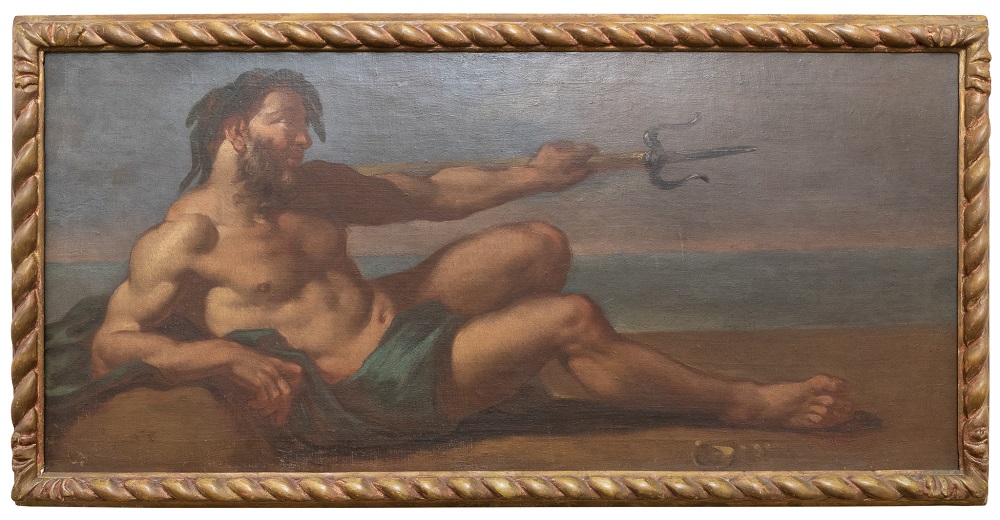 Piran boasts a long history as far as Neptune is concerned. This year, the pageant known as baptism of Neptune took place in the town for the 74th year in succession. This is a traditional ritual organized by the Maritime High School Piran. At the beginning of each school year, senior students baptize first-year students, who are thus ready to officially join the new generation of future seafarers.
In 1947, a handful of students envisaged a special ritual for the reception of first-year students – "freshmen". The first ritual was very simple and had mostly a symbolic meaning, but from then on the students kept inventing new ways of baptizing the freshmen. Senior students disguised themselves as Neptune and pirates, giving the novices all kinds of commands. The latter had to shout, run, jump, carry a thick mooring rope on their shoulders or a heavy chest or stretcher with Neptune sitting on it, and were even forced to pull wooden cannon … Sometimes they had to clad themselves in jute sacks, but every single time the baptism ended with the freshmen thrown into the sea.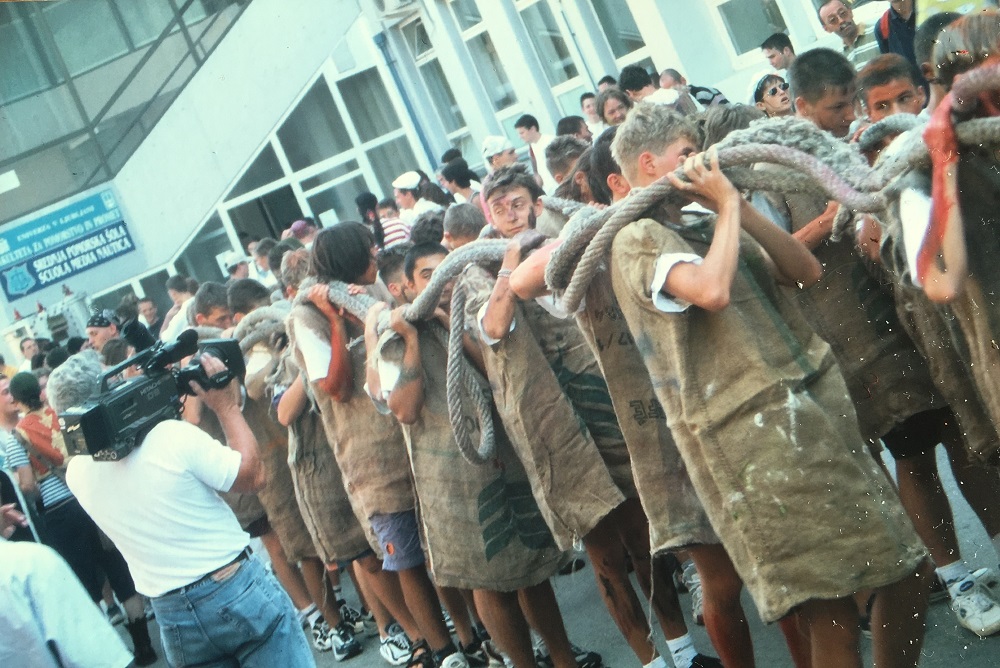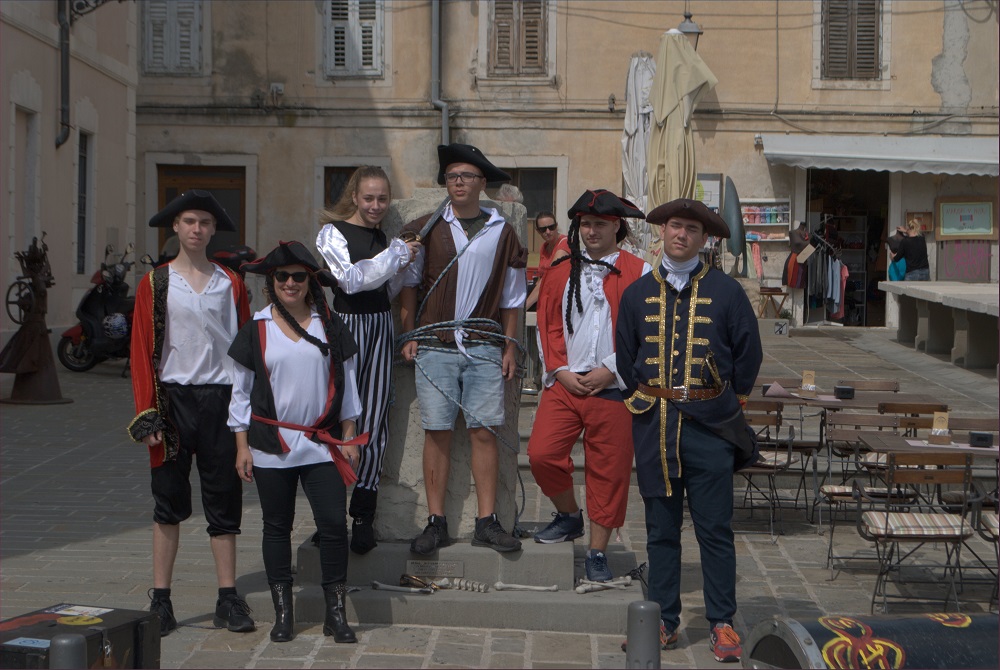 The robes of the students taking part at the baptism changed, too. Pirates were sometimes joined by soldiers, sailors and monks and, in recent years, by mermaids. Neptune was always armed with a trident, and quite often wore a crown and a mantle. The diversity of students 'clothing depended on their ingenuity, creativity, and individuals' wish to masquerade. A black flag with a corpse head – a symbol of pirates – was a must at each baptism.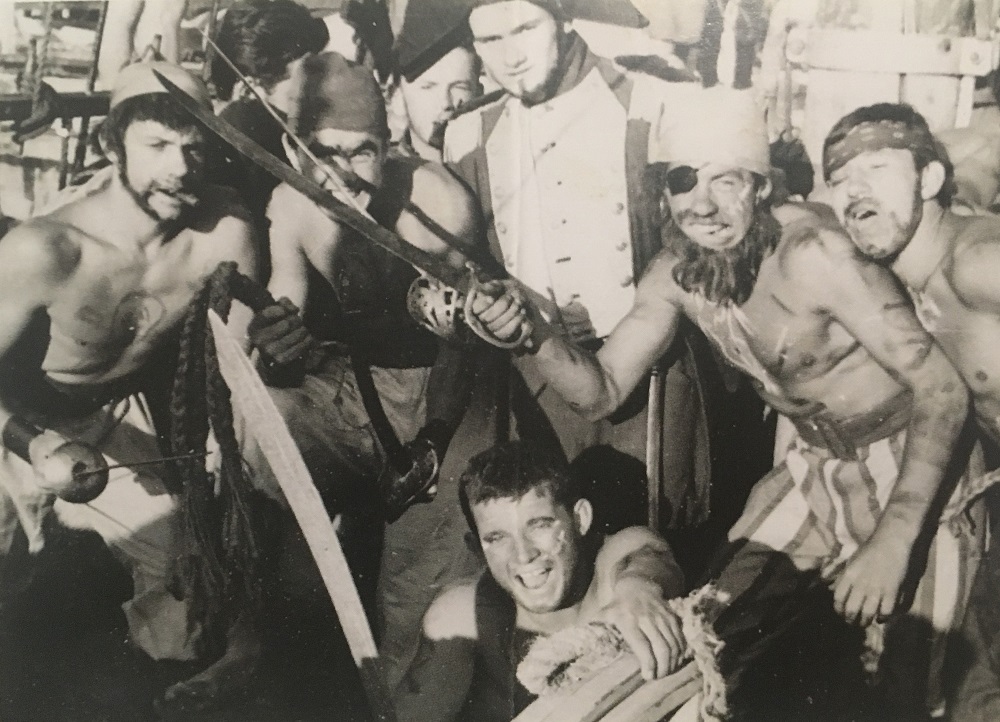 Nowadays, the baptism of Neptune is one of the most picturesque events in Piran, attracting numerous inquisitive people to visit our town in September.
As we are nearing the carnival season, we decided to invite you to our workshop to make a mask and dress up as Neptune. Together, we shall make a trident and a crown.